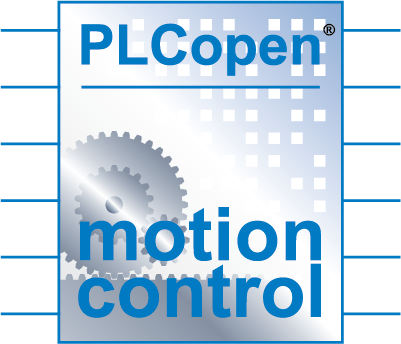 Part 3 of the suite of PLCopen Motion Control specifications deals with User Guidelines.
Within Part 3 user examples are explained. These examples show how to create real application parts based on the function blocks as defined in the specifications. With this, a user can create its own set of Function Blocks, and then its own library, dedicated to their typical application areas. The document is not intended as an IEC 61131-3 tutorial - basic understanding of IEC 61131-3 is seen as a pre-requisite.
To give an example: in Part 2 there is no registration function defined. For this the function block TouchProbe is intended. With an example it is shown how the user can create its own function block Registration, based on the function block TouchProbe, together with already defined function blocks. With this, an application specific function block is created that also can be used across platforms. In this way, different inputs from sensors can be used, where either the location is not known (directly or networked) and /or need to be compensated. This user derived function block can be added to the company own library. This registration function now can be used company wide, and the source is usable on different platforms. This saves time and money in the next machine.
This document is released on an on-going basis. With every release new examples are added.
Download Motion Control User Guidelines