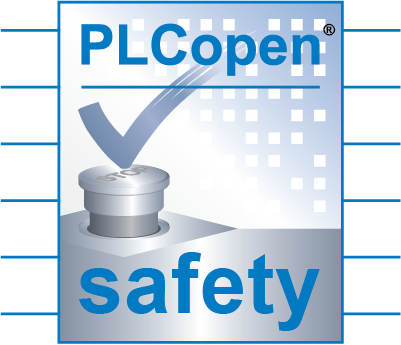 In July 2018 PLCopen published Version 2.0 of their Safety Specification Part 1 - Concepts and Function Blocks for Safety Functions. The original document describes the functionalities as well as extensive state diagrams which add to the understanding, references to the applicable standards, description of error behaviour, functional checks, and error codes, and identifies different programming levels. As such it is an ideal platform for implementers. For users, additional information on safety devices, connections and wiring is of course needed.
The updated Version 2.0 contained many changes:
Incorporating the Part 3, especially the section on diagnostics and the additional defined 5 function blocks.
The Structured Text language ST is added, as well as additional datatypes and functionalities.
All the original function blocks have been updated w.r.t. diagnostic codes, the outputs safety demand and reset requested, and the reset functionality has been extended to trailing edge via the definition of a new function block.
Also there are 3 motion related function blocks removed and added to a separate document on SafeMotion.
PLCopen now released version 2.01 of the Safety Part 1 specification, based on the feedback and resulting corrigendum on version 2.0.
There were a set of small errors and references in the V2.0 which of course had to be resolved. Hence the update.
The new document PLCopen Safety Part 1, version 2.01 can be downloaded from our website.